Discover more from VeradiVerdict
A weekly newsletter by Paul Veradittakit, crypto investor at Pantera Capital
Over 26,000 subscribers
Birthplace of Ethereum
VeradiVerdict - Issue #74
Last week, I was able to visit Toronto for the first time and catch up with folks that were involved with the start of Ethereum. The main reason why I traveled to Toronto was to attend my first session of mentoring at Creative Destruction Lab - Blockchain Track.
The session consisted of individual meetings with startups within the track and group discussions on how to help each company. At the end, there was deliberation on which startups would continue forward in the program. My impression was positive, and I thought the program did a great job facilitating value-added thoughts and interaction.
Some of the more interesting projects include:
Lunie - A non-custodial wallet experience for staking, providing validator options

Grain Discovery - A supply chain blockchain startup creating an online marketplace for agriculture traceability and transactions

Tokenfunder - Canada's first regulated security token issuance platform
Later on during the trip, BitcoinBay, Sora VC, and Pantera hosted a meetup for the Toronto crypto ecosystem, and it was fun. Questions ranged from interoperability, to investing strategies, to global trends.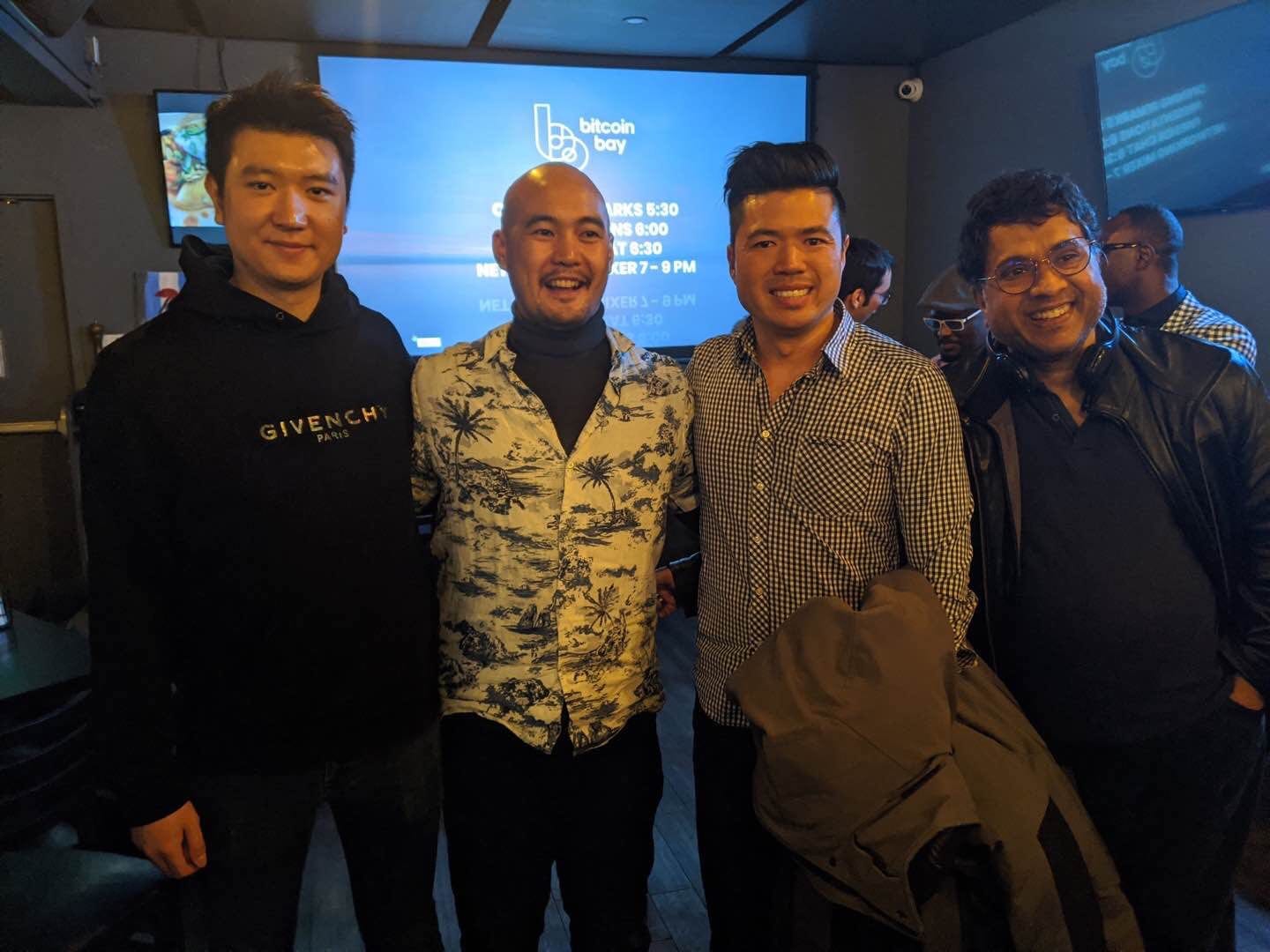 One takeaway was that Canada is a good test bed for products and go-to-market but it's not a large enough market alone and figuring out how to scale globally is crucial.
---
DIGESTS
Today's arrival of Super Tuesday, that 15-state do-or-die Democratic primary battle, seems like a good excuse for a retrospective on how the U.S. presidential campaign has played out until now. 
---
NEWS
Orchid continues to gain new partners as it seeks to build a more fair, more private, and more secure internet. Today, Orchid announces a partnership with LiquidVPN, one of the fastest and most popular VPN services.
The Libra Association is reportedly set to add another company to its ranks: the crypto brokerage firm Tagomi.
---
IN THE TWEETS
---
REGULATIONS
Facebook is scaling back its ambitious plan to upend the global financial system with a new digital currency.
---
NEW PRODUCTS AND HOT DEALS
Open Finance startup Compound has announced a new initiative that's aimed at decentralizing the governance process for its non-custodial lending protocol.
The Libra Association is considering whether to abandon the existing currency-and-asset basket model in favor of a dollar-centric one for its proposed Libra stablecoin, sources say.
---
MEET WITH ME
Los Angeles, March 6-9
Future Blockchain Summit, Dubai, April 7-10
Toronto, April 29-30
Consensus 2020, NYC, May 11-15
---
ADDITIONAL INFO
Hi, I'm Paul Veradittakit, a Partner at Pantera Capital, one of the oldest and largest institutional investors focused on investing in blockchain companies and cryptocurrencies. The firm invests in equity, pre-sales/IEO rounds, and cryptocurrencies on the secondary markets. I focus on early-stage investments and share my thoughts on what's going on in the industry in this weekly newsletter.
👋 Working on building new technologies? I'd love to hear about it, shoot me an email
🙏 I'd appreciate it if you forwarded this email to someone who would benefit from it
💡If you have any content you want to share on this newsletter, please send it to me and we can make it happen
Please click here to help me improve this newsletter and your experience by filling out this NEW survey!