Pantera at DevCon & Bakkt Launch
VeradiVerdict - Issue #54
DEVCON 5
Pantera will be participating in the largest gathering of Ethereum developers, enthusiasts, and supporters at the annual developer conference in Osaka, Japan. A large part of the investment team will be around, and we are co-hosting an event with some of our portfolio companies with support from the Yahoo Japan and their lovely office space.
Come by to hang out with us or reach out to meet up!
Click here to register for the event before it sells out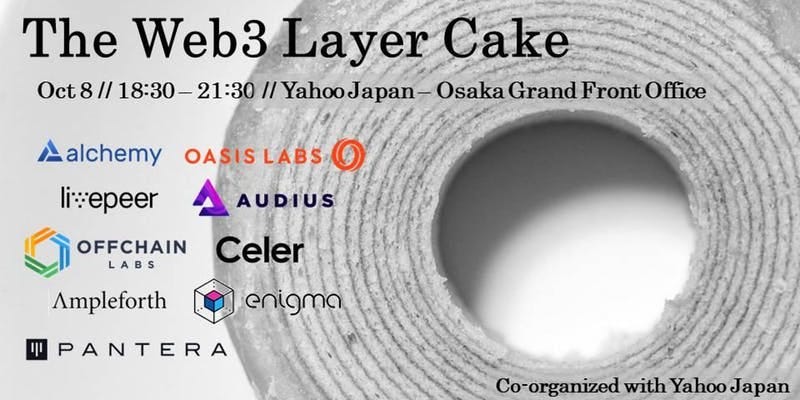 ---
BAKKT LAUNCH
Summary
Bakkt (operated by Intercontinental Exchange) launched a Bitcoin futures platform last week that is physically settled in cryptocurrency. ICE plans to leverage their successful history to bring confidence to Bakkt's platform and increase institutional interest in Bitcoin and cryptocurrency futures investing.
Bakkt received regulatory approval to physically settle their cryptocurrency futures, making them the first physically settled futures platform in the US.
The launch has received good early traction in its past week, with its first trade at $9875 and a volume of 165 over the past seven days. Early traction is a key sign in the ongoing success of the platform and rising demand for physically settled Bitcoin futures.
Bitcoin Futures with Bakkt
Bakkt is a digital assets platform founded by the Intercontinental Exchange (ICE), one of the largest financial exchange companies in the United States. Last week, Bakkt launched their futures platform, a product that allows institutional investors to trade physically settled Bitcoin futures with a significant degree of confidence.
Futures contracts are either physically settled or cash settled. Cash-settled cryptocurrency futures are settled in cash, as the name would suggest, and have been around for a while through the CME Group. Recently, however, there's been huge demand for cryptocurrency futures that are physically settled in cryptocurrency tokens. Eris X and Ledger X both recently received approval from the CFTC to offer physically settled Bitcoin futures but have not yet launched their platforms. Bakkt offers the first cash-settled Bitcoin futures platform in the United States. Their futures are either monthly-settled or daily-settled.
One key element of Bakkt's new platform is its organizational structure under ICE; ICE's history and institutional ties bring a great deal of trust to Bakkt's platform, which has contributed to its growing traction in just the first week. 
Traction
Bakkt's platform launched on September 23 with a trade at a price point of $9875 for 1 BTC. In the past week, the platform has seen a volume of 165 trades with prices following the drop in the price of BTC. Multiple institutional investors, from hedge funds to family offices, have announced their intentions to trade larger volumes on the platform as it matures. On-boarding onto any institutional-grade platform is always a process.
Bakkt's early traction dually signals (1) its success as a physically settled Bitcoin futures platform and (2) an opportunity for higher institutional interest in Bitcoin as a legitimate asset. Though a seemingly niche market, futures are part of the bread and butter of the financial industry; launching Bitcoin futures is an important symbolic step in bringing traditional financial concepts to the sphere of cryptocurrency and bringing it into the mainstream as a tool for wealth management and everyday use. Below is the first week of Bitcoin monthly futures trades on Bakkt.

Regulation
Cryptocurrency and futures are primarily regulated by the Commodity Futures Trading Commission (CFTC); cryptocurrencies like Bitcoin are still recognized as commodities by the US Government, and thus are subject to the futures regulations imposed by the CFTC.
Bakkt received approval from the CFTC to trade futures in June of this past year, which was critical to allowing them to launch their platform. They also set up a trust company to execute custody in August, which is based in and regulated by the NY State Department of Financial Services. Bakkt has also received approval from Bitlicense for their futures platform.
Final Thoughts
Bakkt's launch and traction thus far signals its own success as a viable futures-trading platform and growing institutional interest in cryptocurrency as a legitimate asset. Regulation and products are catching up to the demand of investors, both cryptocurrency enthusiasts and those from traditional financial backgrounds. Ultimately, Bakkt is the next step for a futures and broader financial ecosystem for cryptocurrency.
---
DIGESTS
In December 2017, MakerDAO launched Dai, a crypto-collateralized stablecoin built atop the Ethereum network. 
Gas is one of the most fundamental concepts on Ethereum but it also seems to be one of the most misunderstood. 
---
IN THE TWEETS
Update to the
Block.one
$24 million settlement with the SEC: I compiled both the SEC settlement order AND the settlement letter that their lawyer sent to the SEC. And annotated it. Trust me, you're going to want to read this.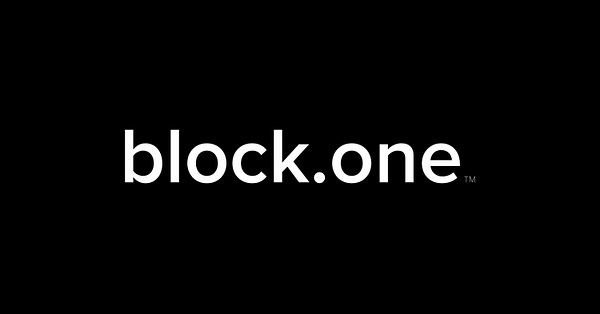 katherinewu.me
Dissecting the Block.one Settlement with the SEC — Katherine Wu
Block.one (of EOS) did a $4 billion ICO in 2017. Today, they settled with the SEC. Here's an annotated guide to understanding it all.
---
NEWS
Paul Chou, CEO of bitcoin derivatives exchange and clearinghouse LedgerX, penned an expletive-clad blog post to address sensitive issues relating to women in the workplace.
Today Audius launches its music streaming and free hosting service backed by DJs like deadmau5 and Zed's Dead, plus $5.5 million in A-list venture capital.
---
REGULATIONS
The Securities and Exchange Commission today announced settled charges against blockchain technology company Block.
Harbor Square Investments, a subsidiary of tokenized securities platform Harbor, has received a broker-dealer license from the Financial Industry Regulatory Authority (FINRA), company executives told CoinDesk on Friday.
---
NEW PRODUCTS AND HOT DEALS
Regulated token issuance technology provider Securitize has raised $14 million from investors including the investment arms of major financial companies.
Today, Stax Digital–creator of popular cryptocurrency mining product Honeyminer–announced its acquisition by Core Scientific, an AI and blockchain firm. Through the deal, Core Scientific is bringing in Stax Digital's key assets including Honeyminer's entire staff and intellectual property.
---
MEET WITH ME
Osaka, Devcon 5, October 8-11
Tokyo, October 15-17
San Francisco, Pantera Blockchain Summit, October 21-22
San Francisco, SF Blockchain Week 2019, October 28 - November 1
Singapore, Singapore Fintech Festival, November 11-13
Los Angeles, November 25-29
---
ADDITIONAL INFO
Hi, I'm Paul Veradittakit, a Partner at Pantera Capital, one of the oldest and largest institutional investors focused on investing in blockchain companies and cryptocurrencies. The firm invests in equity, pre-sales/IEO rounds, and cryptocurrencies on the secondary markets. I focus on early-stage investments and share my thoughts on what's going on in the industry in this weekly newsletter.
👋 Working on building new technologies? I'd love to hear about it, shoot me an email
🙏 I'd appreciate it if you forwarded this email to someone who would benefit from it
💡If you have any content you want to share on this newsletter, please send it to me and we can make it happen
Please click here to help me improve this newsletter and your experience by filling out this NEW survey!