Discover more from VeradiVerdict
A weekly newsletter by Paul Veradittakit, crypto investor at Pantera Capital
Over 26,000 subscribers
VeradiVerdict - Global Insights - Issue #3

Hi, I am Paul Veradittakit, a Partner at Pantera Capital, one of the oldest and largest institutional investors focused on investing into blockchain companies and cryptocurrencies. I focus on early investments and want to share my thoughts and what's going on in the industry in this weekly newsletter.
View and comment this newsletter on Medium
---
Editorials
I just spent the last week in Shanghai and Singapore (Cumberland Crypto Summit). The Cumberland Crypto Summit was one of the best events I've attended this year, as the attendees were top-notch and discussions were insightful. Cumberland did a great job planning so kudos to them.
Some insights derived from the week:
1) ICO funding has dropped significantly recently. I've definitely noticed a tougher time for projects in the United States, especially some of our portfolio companies, to fundraise. Funds don't want to liquidate positions when the market is so slow, some are wanting to move positions into BTC instead of investing in newer projects, and projects are also lengthening their issuance/vesting schedules. Reports are confirming this decline, as $326m was raised in August 2018, the lowest monthly total since May 2017.
2) Regulations have made it tougher for ICOs to get started in Japan. In addition, since the Coincheck hack, the government is becoming stricter about crypto exchanges' attempt to merge existing financial institutions with them.
3) It's not technically illegal to do an ICO in Korea.
4) While numerous reports are that the price of Ethereum has come down recently, some factors that can contribute to more value are proof of stake, the levelling of supply, and burning of tokens.
5) Security tokens of venture capital fund ownerships make sense in South East Asia, as there are no secondary markets for fund ownership. The reason for the excitement of tokenize VCs is that even though it's not a new concept (other VC funds have been listed on exchanges), tokenization can provide greater liquidity which is lacking for existing exchange-listed VCs.
Digests
Most people think Bitcoin's PoW is "wasteful." In this article, I explore how everything is energy, money is energy, energy usage is subjective, and PoW's energy costs relative to existing…
Finalized August 31, Constantinople includes five different Ethereum improvement proposals (EIPs). Once released on Ethereum, the proposals will permanently alter the blockchain with a host of new backwards-incompatible upgrades.
Understanding how to handle new forms of money isn't an easy task. While not an easy task, one with enough experience and the rights tools, can tame even the most savage of them all.
In the Tweets
Question yourself: Why is it easy for you to buy $ETH on $800, but hard to buy at $200?

Answer: Your emotions are in control. Grow some balls.

When there's blood on the street, it's your time to buy. When everybody is enthusiastic, it's your time to sell.
4:48 AM - 16 Sep 2018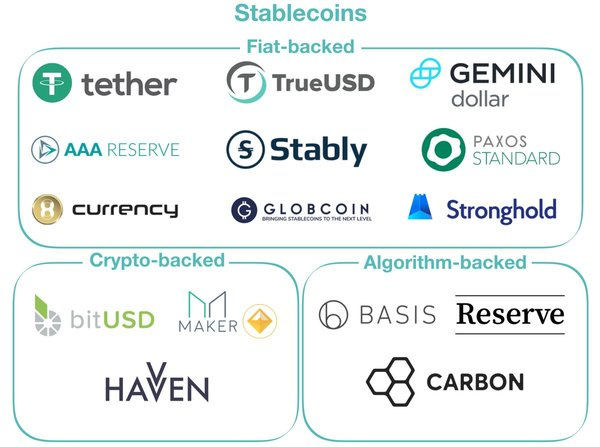 In all seriousness, I think the best thing that could happen to the nascent "Stablecoins" space is that it collapses now before it gets too big.
https://t.co/fRJaarjEBg https://t.co/eygKIyllVo
4:23 AM - 15 Sep 2018
Bear markets are for builders. The calm, the quiet, the disillusionment... while the fickle and fair-weather peer around with nervous insecurity, the builders become the market's foundation, preparing the mortar and stone of tomorrow's towers. #bitcoin
7:01 AM - 17 Sep 2018
News
According to a recent study, ICO funding has dropped to its lowest level in 16 months.
Brave, the web browser founded by Mozilla pioneer Brendan Eich and funded through an ICO, has fired two shots across the bow at Google.
Tezos, the eighth largest ICO in history, is launching its mainnet on Monday. Ahead of its mainnet launch, the price of XTZ surged by more than 50 percent.
Investment bank Morgan Stanley is reportedly planning to unveil a new derivative product tied to the Bitcoin futures contracts' prices.
Ant Financial and Huashan Hospital, a teaching hospital affiliated to Fudan University in Shanghai, have launched what is said to be the first blockchain-powered electronic medical prescription service in China, local media is reporting.
Regulations
In a landmark case, U.S. judge has ruled this week that initial coin offering (ICO) token sales fall under securities laws.
A phishing scam which stole over $800,000 worth of XRP from dozens of victims in South Korea and Japan has been busted in a joint operation between the Seoul police Cybercrimes division and the FBI.
The South Korean financial authorities are planning to come up with a specific plan to supervise the initial coin offering (ICO) industry after launching a fact-finding mission by Sept. 21. This has come one year after the government has prohibited all forms of ICOs in September last year.In this re
New Products and Hot Deals
BMW Group financial services has announced its partnership with blockchain startup Bloom in a bid to streamline its customer journey and user experience, per a Medium post.
Hong Kong jewelry company Chow Tai Fook is turning to a blockchain-based app that will enable customers to ascertain the origin and authenticity of diamond purchases.
Vault is a new kind of ethereum wallet that's built from the ground up to bring the fun and utility of dApps to everyone's pocket. Today, we're launching Vault, the easiest to use and friendliest Ethereum collectible and dApp discovery experience ever built.
Following an eventful week that saw the release of dollar-pegged stablecoins from both Paxos and Gemini, crypto project Carbon has now launched one of its own, dubbed CarbonUSD, that is based on Ethereum.
HyperChain Capital, one of the oldest and most prestigious digital assets management companies in the world, has launched HyperBlocks Pro, a professional proof of stake service.
Meet with Me
I will be traveling this fall for certain events, and to meet with investors. Let me know if you and your colleagues would like to meet in person.
Singapore, Consensus Singapore, September 19-20
San Francisco, SF Blockchain Week, October 9
Las Vegas, Money 2020 USA, October 21-24
Prague, DevCon 4, October 30-November 2
Macau, Sora Summit, November 13
Hangzhou, Money 2020 China, November 14