Discover more from VeradiVerdict
A weekly newsletter by Paul Veradittakit, crypto investor at Pantera Capital
Over 26,000 subscribers
VeradiVerdict - Korea's First Stablecoin - Issue #35

Hi, I am Paul Veradittakit, a Partner at Pantera Capital, one of the oldest and largest institutional investors focused on investing into blockchain companies and cryptocurrencies. I focus on early investments and want to share my thoughts and what's going on in the industry in this weekly newsletter.
View this issue on my Medium blog here.
If you aren't subscribed already, you can click here to subscribe.
---
Editorials
Stablecoins are needed in the crypto ecosystem for price stability and payment, so I wrote a high level view of some strategies in a previous article here. I wanted to highlight a project called Terra that has created a stablecoin using the seniorage shares model, but is unique in a few different ways:
Terra is based in and targeting the South Korean market initially, becoming Korea's first stablecoin. Korea has proven to be a strong testbed for cryptocurrencies, making up about 30% of the world's cryptocurrency trading volume.
The Terra team is quite experienced in payments and decentralized technologies. Daniel Shin has extensive experience building out one of the biggest e-commerce platforms in Asia in Ticket Monster. Do Kwon previous built a wireless mesh networking startup.
The Terra project stands out from other stablecoin projects by having a strong focus on payments and with their experience and relationships, have integrated with top e-commerce players totaling $25B in GMV.
Luna, its stability engine, aligns holders' incentive to participate and contribute to the growth of the Terra network.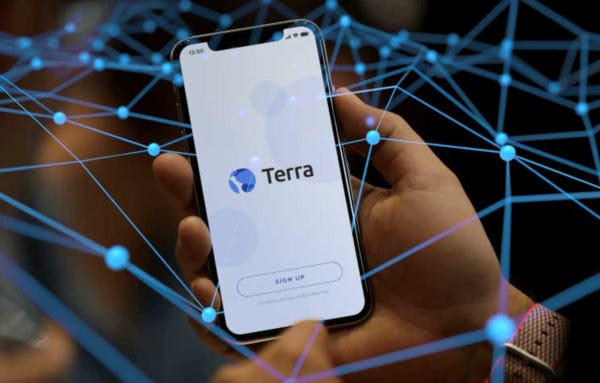 With fiat on-ramps and the appropriate licensing, in addition to strong distribution, I think Terra is a stablecoin project to keep an eye on. Terra is backed by Binance and other crypto investors.
Digests
The larger lesson of an ongoing Ethereum crime spree: Be careful about who's generating your cryptocurrency keys.
A large part of my continual fascination with Ethereum comes from the composability between its state transition functions —or its ability to "make programs talk to each other".
Depending on the price of the cryptocurrency you're mining, margins can be razor thin or highly lucrative. Earnings can vary dramatically depending on your luck (layman's term for variance), which is…
There has been a lot of discussion about the differences between Cosmos and Polkadot, two projects focused on blockchain interoperability. If you are unfamiliar with the two projects, this tweetstorm…
In the Tweets
Today Nasdaq @DorseyWrightDWA is rolling out the @BitwiseInvest Crypto Index Family + Point & Figure charts for individual coins. Thousands of financial advisors rely on the NDW research platform & can now gain insight into the crypto asset class!

https://t.co/SR9tAe0smd
12:29 PM - 25 Apr 2019
In the wake of TD Ameritrade quietly opening Bitcoin trading for some of its customers, I was just told that eTrade is preparing to begin offering both Bitcoin and Ether trading to its 5 million or so customers and is just finalizing a third party to actually hold the coins.
1:08 PM - 26 Apr 2019
News
The trademark application for Cryptokicks describes "providing a digital currency or digital token for use by members of an online community"
Disney has reportedly been offered a controlling stake in NXC, the parent company of South Korean video game publisher Nexon, which specializes in online games for PC and mobile.
The electronics giant is still ironing out the intended use cases and structure of its likely ETH-based offering, an anonymous source says.
Regulations
The New York Attorney General's office has alleged that crypto exchange Bitfinex lost $850 million and subsequently used funds from affiliated stablecoin operator Tether to secretly cover the shortfall.
New Products and Hot Deals
ending bitcoin futures exchange Bakkt has acquired the Digital Asset Custody Company (DACC), secured insurance for assets it will hold in cold storage and revealed a partnership with BNY Mellon.
ICE acquired a crypto custodian service called Digital Asset Custody Company, as well as a decision to become a registered New York trust.
Meet with Me
New York, Ethereal Summit, May 10-11
New York, Consensus Conference, May 13-15
New York, Token Summit, May 16
Las Vegas, July 12
Additional Info
👋 Working on building new technologies? I'd love to hear about it, shoot me an email
🙏 I'd appreciate it if you forwarded this email to someone who would might benefit from it
💡If you have any content you want to share on this newsletter, please send it to me and we can make it happen
Please click here to help me improve this newsletter and your experience by answering ONE question!