Discover more from VeradiVerdict
A weekly newsletter by Paul Veradittakit, crypto investor at Pantera Capital
Over 26,000 subscribers
VeradiVerdict - Project Libra (Facebook's Cryptocurrency Network) - Issue #36

Hi, I am Paul Veradittakit, a Partner at Pantera Capital, one of the oldest and largest institutional investors focused on investing into blockchain companies and cryptocurrencies. I focus on early investments and want to share my thoughts and what's going on in the industry in this weekly newsletter.
View this issue on my Medium blog here.
If you aren't subscribed already, you can click here to subscribe.
---
Editorials
In early 2018, Telegram, a messaging app with 200m active users, went out to raise a $1.2B ICO to build the next Ethereum with a smart contract platform that decentralized applications can be built on top of. The platform will feature distributed file storage, decentralized VPN and Tor-browsing services, other services for the decentralized web, and payments for p2p and micropayments.
The project ended up setting a record by raising a $1.7B ICO. Telegram has garnered investment from tier-1 VCs and much intrigue because it has a tremendous user base, a majority of the crypto community and early adopters already on the platform, and the ability to enable identity and wallet functionality.
Since the Telegram ICO, other corporations have followed suit with their own crypto projects such as HTC with HTC Exodus, JP Morgan with JPM Coin, and Samsung with their blockchain wallet. This week though, the most compelling corporate project was brought up by the Wall Street Journal and other media sources, the Libra Project by Facebook.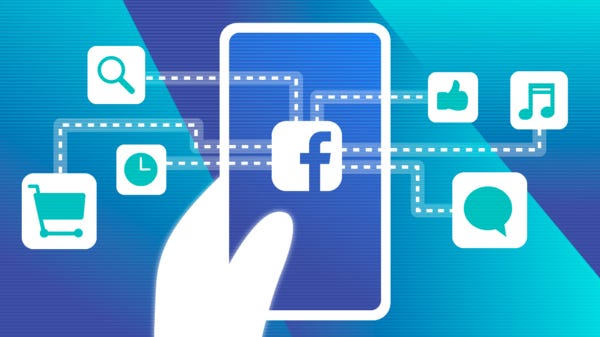 Facebook has been pretty quiet about what they are doing, but rumors are that the company is developing a blockchain and a cryptocurrency (stablecoin) that will integrate with WhatsApp, Instagram, and Messenger. The stablecoin could be pegged to a basket of foreign currencies held in bank accounts. Also mentioned was tying the coin to Facebook's core ads engine, rewarding users for viewing ads and then purchasing goods.
The head of the project is David Marcus, who is the former President of Paypal. More than 50 employees are working on the project, including the Chainspace team which was acquired by Facebook.
With privacy being pushed by Mark Zuckerberg, Facebook will have to be cautious about promoting data sharing and connectivity. With a user base of two billion monthly active users, Facebook is in an advantageous position to enable coin distribution and adoption. Expanding into payments will help generate a new revenue stream for Facebook in regions where Instagram/Facebook shopping dominates the e-commerce market. With wallets, identity, payments, and a decentralized application platform, there is tremendous potential for this Facebook project and it's worth keep a close eye on.
What do you think the Libra Project will initially focus on?
Digests
What follows is data and analysis from a survey of American adults regarding general sentiment toward Bitcoin — the survey was conducted online by The Harris Poll, on behalf of Blockchain Capital…
dYdX is bringing advanced financial product into the open. The new dYdX is live and open to the public. Additionally, we've open-sourced the protocol that powers the product.
Even in these early stages of the epoch of blockchain, a few handfuls of pioneering organizations — driven by technologists, entrepreneurs, and capital allocators alike — have taken a strong lead in…
In the Tweets
One Bitcoin Cash address is responsible for nearly 50% of the network's transactions in the past month
https://t.co/3x6lnTVydN
5:28 AM - 6 May 2019
News
The potential with integrating blockchain and Internet of Things (IoT) technologies continues to grow pace – and the University of Nevada, Reno is the next to take that step by combining Filament's blockchain with its autonomous vehicle.
Two individuals charged by the SDNY for bank fraud and conspiracy after obtaining bank accounts under false pretenses to process payments for cryptocurrency exchanges.
Fidelity Investments, one of the biggest asset managers on the planet, will launch a crypto trading service "within weeks" according to a Bloomberg report.
Regulations
The CFTC is willing to let an ether futures contract go to market after soliciting market feedback last year.
New Products and Hot Deals
HTC has revealed plans to launch a second-generation model of its blockchain-centric smartphone before the end of 2019.
Harbor, a digital securities platform for compliant fundraising, investor management, and liquidity, has announced an exclusive partnership with Gemini Trust Company, LLC (Gemini), a New York trust company, to use the Gemini dollar.
New York and San Francisco, April 30, 2019 — Harbor, a digital securities platform for compliant fundraising, investor management, and liquidity, has announced an exclusive partnership with Gemini…
With much greater scalability than Ethereum, QuarkChain offers businesses a solution with QuarkChain 2.0 – a platform that focuses on flexibility for businesses onboarding blockchain and implementing multi-native tokens.
Meet with Me
New York, Ethereal Summit, May 10-11
New York, Consensus Conference, May 13-15
New York, Token Summit, May 16
Las Vegas, July 12
Additional Info
👋 Working on building new technologies? I'd love to hear about it, shoot me an email
🙏 I'd appreciate it if you forwarded this email to someone who would might benefit from it
💡If you have any content you want to share on this newsletter, please send it to me and we can make it happen
Please click here to help me improve this newsletter and your experience by answering ONE question!