Discover more from VeradiVerdict
A weekly newsletter by Paul Veradittakit, crypto investor at Pantera Capital
Over 26,000 subscribers
Orchid Launches On Apple
VeradiVerdict - Issue #92
Late last year, I introduced one of my favorite projects, Orchid, the privacy network, in a pretty comprehensive blog post at the time. The project received quite a bit of attention after raising a private fundraising round from heavyweights A16z, Sequoia Capital, DFJ, and others.
Privacy is an incredibly important concern for tons of Internet users in the modern day. Data capture and analysis by major corporations, governments, and other organizations have demonstrated the need for a better way for users to engage with the Internet. Virtual public networks (VPNs) are essentially private networks overlaid on public networks to prevent the provider of the public network from accessing the user's transmitted data. 
Orchid is the first incentivized, peer-to-peer privacy network that connects VPN users with VPN providers.  VPNs are popular for a diversity of use cases, but users still hold concerns with how VPN providers build their systems and what data they can capture. Orchid offers an ERC-20 token called OXT. Providers stake OXT to gain share in the Orchid network; the number of customers they have grows proportionately with their stake. 
Today Orchid is launching their mobile app, Orchid VPN, in the Apple App Store with an innovative, seamless way to utilize the network without any knowledge of crypto!
To get started, users can enjoy the privacy of Orchid through in-app purchases and USD without having to purchase/fund with OXT. Users don't have to create an account with their own cryptocurrency, as they are able to buy one that's been pre-created for them (like a prepaid gift card). Underneath the hood, OXT still powers the decentralized marketplace and is used to pay for VPN bandwidth through a unique system of probabilistic nanopayments.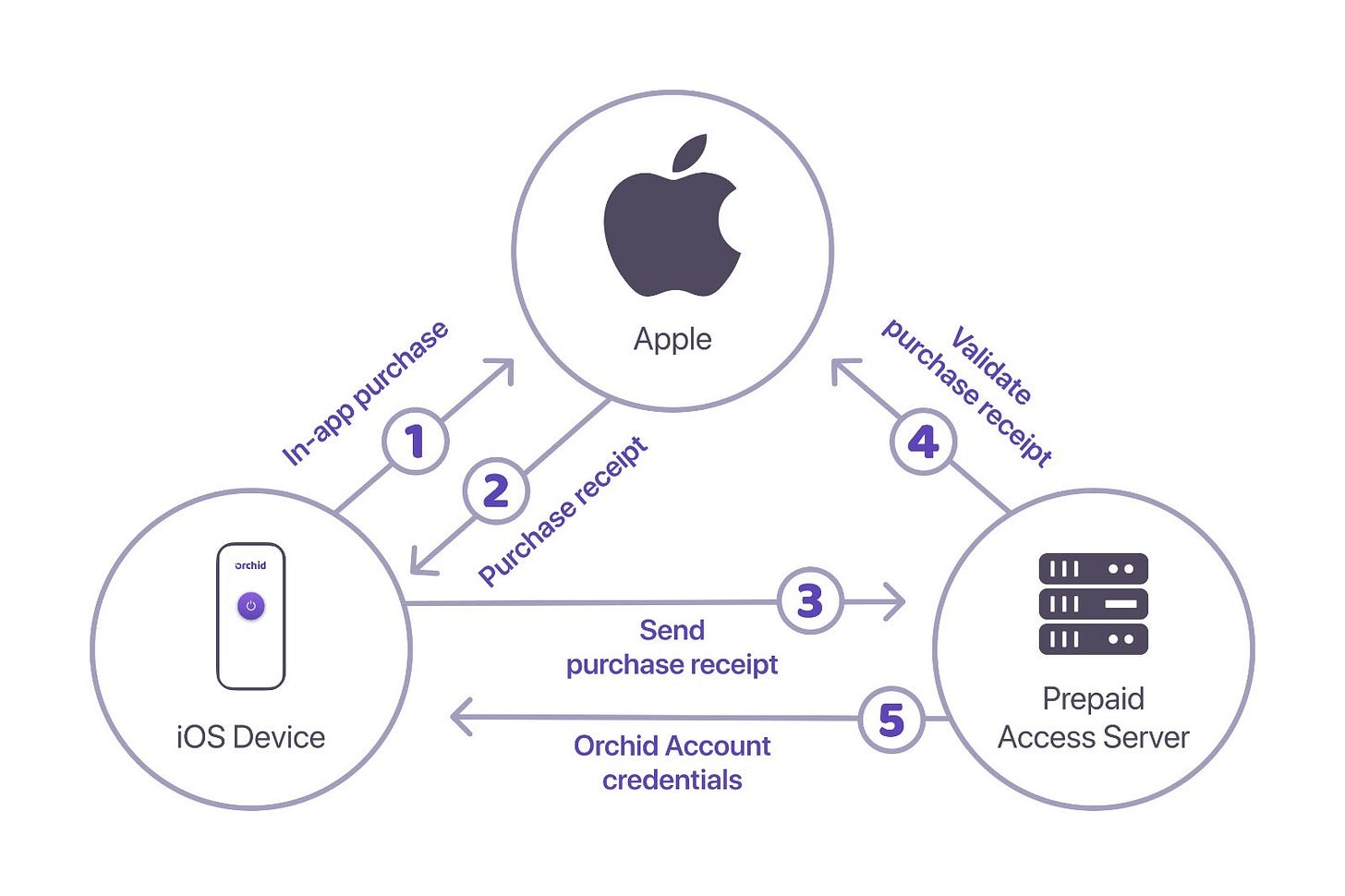 Soon Orchid VPN will be supported on Android with the option to use individual credit cards, broadening the fiat on-ramps options for folks. Like the rest of Orchid, the "prepaid access credit" system is fully open-source. You can imagine developers using this architecture to enable crypto-powered applications with more ease.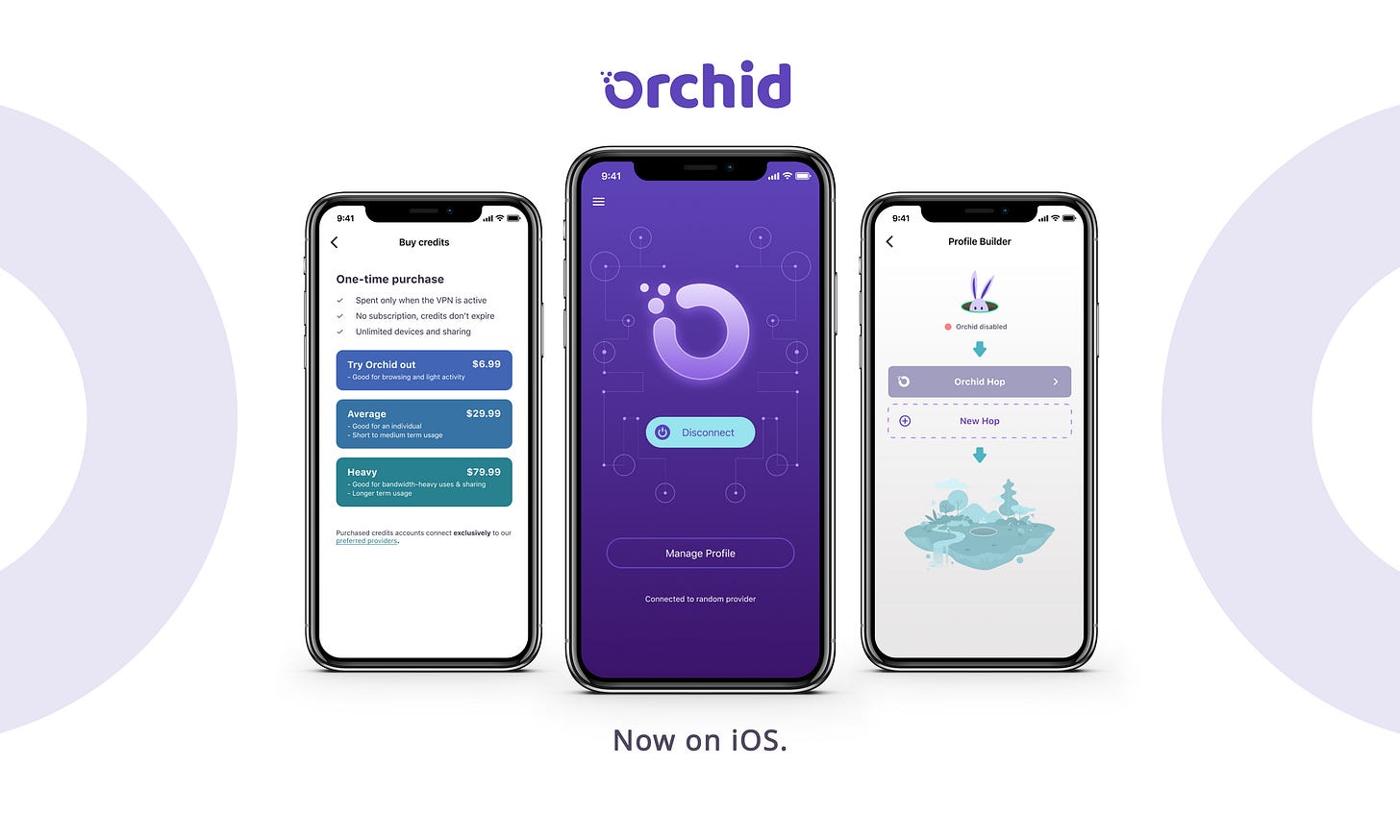 With the launch of Orchid VPN, the company is progressing towards its vision of making the internet more private and accessible for all. By creating open-source tools to help provide a better user experience for consumers, Orchid is helping to push the crypto industry forward.
Download it here.
- Paul V
---
DIGESTS
Rally is a blockchain project for creators launching in Q3 2020. Rally will merge the needs of the burgeoning creator economy with the core tenets of successful crypto projects. By doing so, Rally will forge an entirely new monetization path for creators by enabling them to create their own virtual economy and assets.
As of tomorrow, with the deployment of the new Kyber smart contracts and the start of epoch 0 any KNC holder can stake their KNC in the KyberDAO. Governance voting will start a week later with epoch 1 and rewards to voters will be distributed two weeks after that with the start of epoch 2. 
Today let us proudly introduce QuarkChain Staking 1.0, a product that offers a way for miners to find the staked QKC tokens and the QKC holders to get extra income.
---
NEWS
Nexus Mutual is maxed out covering the risks associated with decentralized finance (DeFi) platforms.
China is looking into the use of blockchain technology to promote data sharing among medical institutions amid future pandemics.
---
REGULATIONS
The CFTC has made comprehensive crypto regulation a strategic objective to accomplish over the next few years, referring to digital assets as "21st century commodities."
---
IN THE TWEETS
---
NEW PRODUCTS AND HOT DEALS
Chainalysis has raised fresh $13 million from Ribbit Capital and Sound Ventures
Crypto market maker Wintermute has raised $2.8 million in a Series A funding round
A Silicon Valley DeFi VC fund has invested big into Aave, which offers flash loans.
---
LETS MEET UP
Walks at the park or Zoom coffee meetings
---
ABOUT ME
Hi, I'm Paul Veradittakit, a Partner at Pantera Capital, one of the oldest and largest institutional investors focused on investing in blockchain companies and cryptocurrencies. The firm invests in equity, pre-auction ICOs, and cryptocurrencies on the secondary markets. I focus on early-stage investments and share my thoughts on what's going on in the industry in this weekly newsletter.